The Nebula Dehydrator is perfect for making a range of healthy all-natural dehydrated foods and snacks, such as beef jerky , dehydrated fruits and vegetables, seafood, yogurt, pet treats and preserving herbs and flowers.
Touch Display. Professional Quality. Large Capacity - 6 Trays (9.8" X 11.6").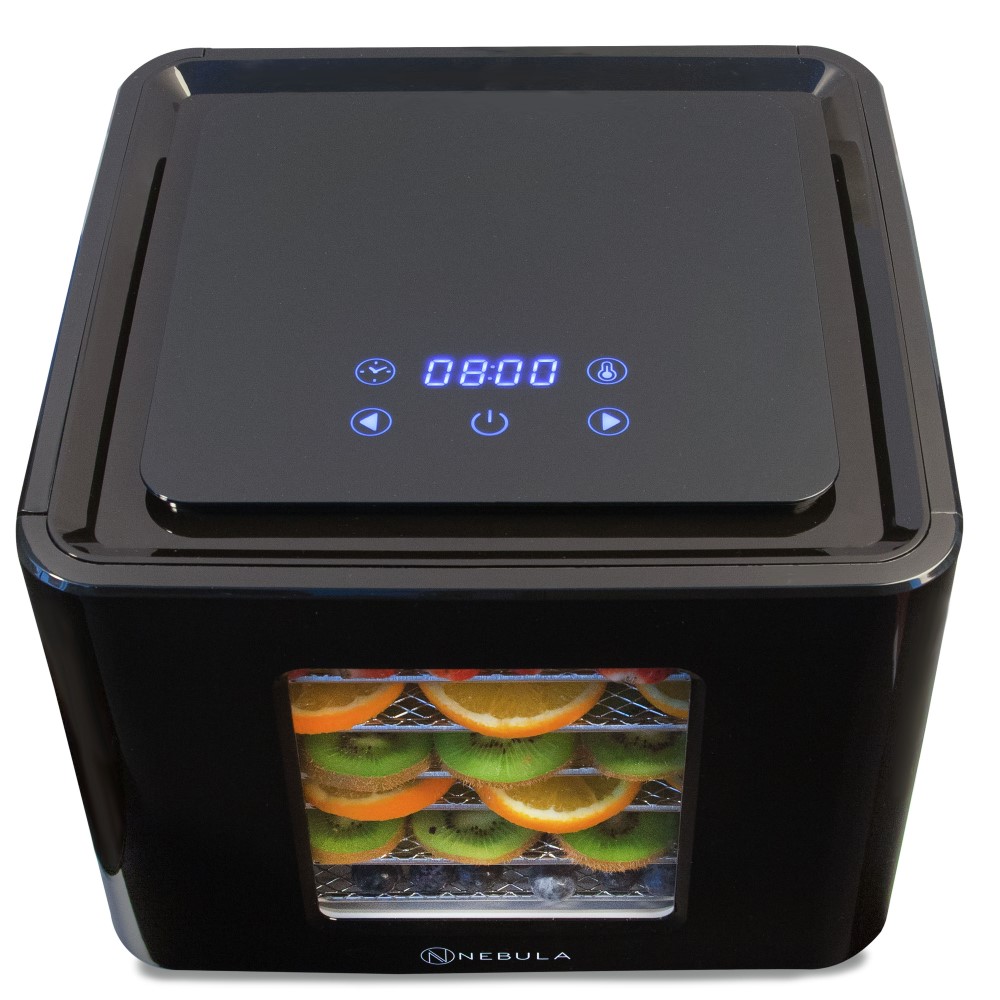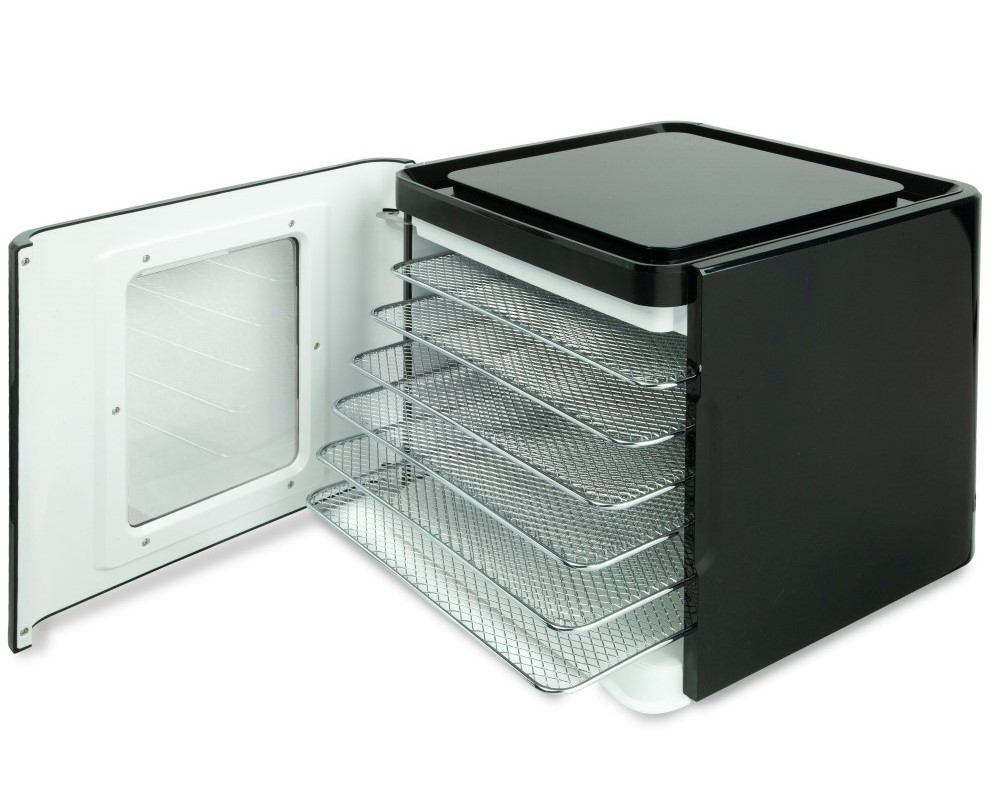 The Nebula 6-Tray Electric Food Dehydrator is a professional-quality appliance that is perfect for all of your food-drying needs. This six-tray electric food dehydrator offers ample space for bulk drying and features an adjustable thermostat that ranges from 35-70 °C, which ensures a low enough temperature to preserve the active enzymes in fruits and vegetables and a high enough temperature to safely dry meats for jerky.
It also features a built-in on/off switch with a 48-hour timer, a seven-inch fan for increased air circulation and 600 Watts of power, amongst a bevy of other ultra-convenient features.